Welp, a lot of us were hoping A Quiet Place wouldn't get a sequel so that its excellence would never be tainted by a half-assed cash cow follow-up. But it turns out that wasn't in the cards (or so I've heard, I haven't seen Part 2 yet). But now the anxiety is back and badder than ever because no sooner was the sequel deemed worthy that Part 3 was announced as in the works! Just… come on.
The Police didn't try to top Synchronicity, and At the Gates rightly called it quits after Slaughter of the Soul (well, at least for several years, anyway). Quit while you're on top, because the way down is a doozy. And humiliating to boot.
Well, we here at Grindhouse like to pretend we get it and that we have our finger on the pulse of the youth but we, too, have magnificently lost the plot. We're more like AC/DC, cranking out the same dumb record every couple of years — though I like to think we look at least a little better— so here we are unleashing SUMMER OF IMPOSITIONS III!
It's time once again to wade into the sewage the cinematic industry would rather we forgot but the only PPE we're equipped with is The Truth of the Gospel— whoa, sorry. Got a little Reformed dudebro there. *shudders* But if it was predestined, I'm glad we got it out of the way.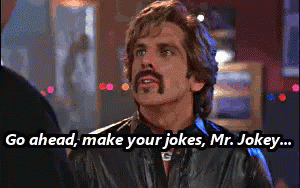 If you're new to the protocol (where have you been the last two years…?), each participant selects another member of the Grindhouse crew to impose terrible, awful, wretched, extremely-not-good horror flicks upon. They must then write about that film in such a way as to either strain something good out of what they were forced to witness or go beyond the text of the film to draw our attention to the good the film aims at but swerves away from or unintentionally brings to light.
But this ain't your daddy's Summer of Impositions. Last year, at Trevor's recommendation, we upped the dose to two crummy movies. This year, again at Trevor's recommendation (is this guy a glutton for punishment, or what?), we're cranking it up to three. *shudders again*
Yes, you read that right. All of us have committed to watching three execrable films with an eye to how goodness can nevertheless paradoxically irrupt out of the abjection we're submitting ourselves to. To use Luther's image, we must coat these dung heaps with beautifully pure, driven snow and remember that redemption only ever comes for the irredeemable.
What's particularly exciting this year ('cause believe me, it ain't the stronger dose of crap) is that we're picking up more candidates for corniness, in the form of Ryan and William! Here's the lineup presented tautologically:
Trevor is imposing on Blake
Blake is imposing on our fearless leader, Ryan
Ryan is imposing on me (Ian)
I am imposing on William
William is imposing on Chris
Chris is imposing on Caleb
Caleb is imposing on McKenna
McKenna is imposing on Trevor
Trevor is futilely looking to break Blake, but this is the same guy that downed two bowls of macaroni and cheese while watching A Serbian Film. Meaning Blake is more like
But still, you gotta admire Trevor's pluck. (Isn't that we always say when someone's taking off on their quest and we know it's going to fail? "Gotta admire his pluck." Or his tenacity. Or whatever synonym we opt for. But come on, the Titanic is on a straight course for the iceberg, there's nothing noble about it!)
So let's follow Russell Moore out of the dumpster fire and into the muck of half-baked dreams and misguided ambitions; of logical lapses and asinine action; of continuity errors and costume mishaps; of contradictory drives and obscure motives. In short: the real world. For the cringe we find in these films is reflective of a cringe too pervasive for us to pretend it is only here or there. All have cringed and fallen short, and the Summer of Impositions rips away our blinders to show us a whole new world— the one we've been in denial of all along. But as ever that's only placing our pieces on the board. Now we must either uncover or create something good within the checkered mess.